The Annual Bill Bone 5k was held on July 4, 2021. There were more than 200 participants. It was a fun and exciting race day with raffle prizes and recognition of winners in multiple age categories. The event raised over $10,000 for the Wounded Veterans Relief Fund, which helps military service members living in Florida. The Bill Bone 5k is held every Fourth of July, so get ready to register for the 2022 race!
Winners of 2021 Bill Bone 5K
Video of 2021 Bill Bone 5K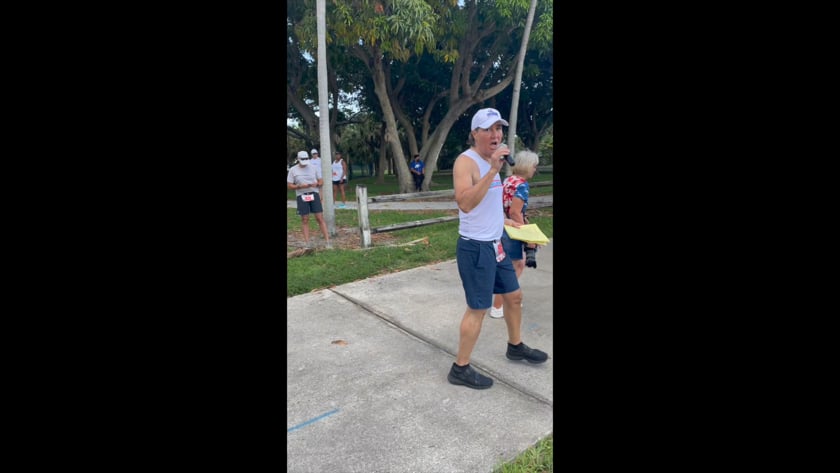 Wounded Veteran Relief Fund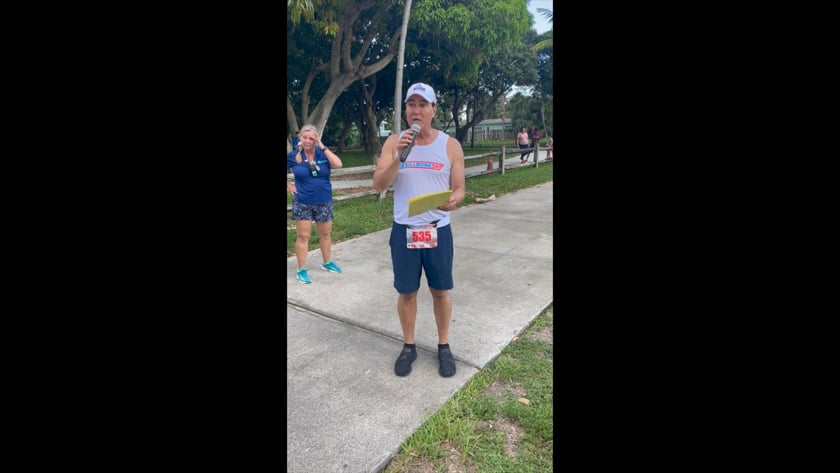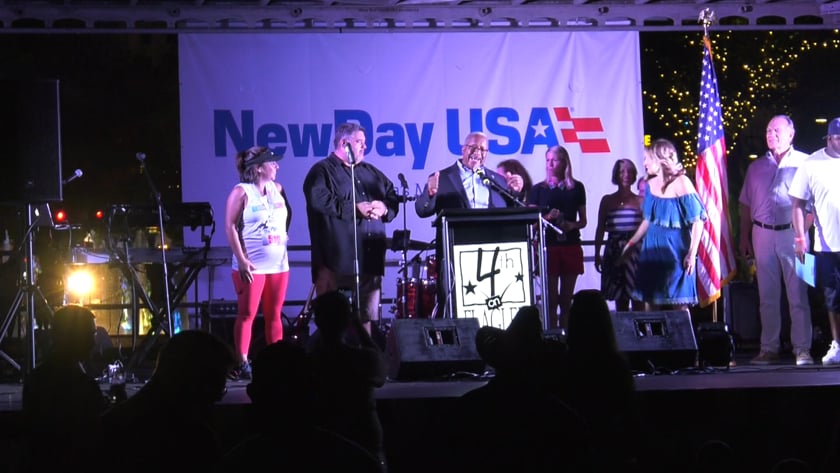 Raffle Prize Winners & Photos
Andy Boles – Winner of overnight stay at The Ben Hotel.
Joe Rodbard – Winner of the Duffy's $100 gift card
Leandro Contreras – Winner of the Batch Gift Card
Bill Bone 5K raises $10,000 for Wounded Veteran's Relief fund.
Thank you to the following special donors who gave over and above the cost of registration:
Kristen Amundsen
Claudia Kirk Barto
Bill Bone
Bill Bone Bike Law
Lindley Bassett
Colin Bovenkamp
Kelsi Brummerstedt
Robert P Cahillane
Sean Conklin
Peter Conn
Marie Cupit
Alessandra Da Cunha
Michael C. Danis
Julia Dattolo
Clint Delaplane
Elimar Diaz Rodriguez
John Edwards
Tom Ellicott
William Friedman
Francisco Gil
Mark & Carol Hassell
Abinoam Herrera
Ruth Hughes
Stephen Johnson
Matthew Kingrey
Gustavo Larrosa
Larmoyeux & Bone
Felipe Lima
angel Martinez
Jude Melly
Bill Metzger
Hess Musallet
Lisa Nisenson
Anne Njogu
Valerio Oricchio
Rose Osborn
Tanya Palmer
Margarita Piedra
Luz Reveiz
Paula Rivera
Dominic Rupolo
Brian Ruscher
Elizabeth Sponseller
Estate of Roy Talmo
Janet Wamnes
Complete Results of 2021 Bill Bone 5K
About Bill Bone & Our Sponsors
Bill Bone is delighted to have produced the Bill Bone 5K Race and help sponsor this year's 4th on Flagler Celebration. A lifelong Floridian, Bill Bone considers it a privilege to practice law and support all aspects of civic life in the same city and county where he was born and raised.
He is a Civil Trial Lawyer with over 25 years of skill and Florida Bar Board Certified Expertise, handling honest injury claims against insurance companies. This Race was also supported by Florida Power & Light and Manatee Lagoon – An FPL Eco-Discovery Center; and the City of West Palm Beach; and the Downtown Development Authority.
West Palm Beach Downton Development Authority – the DDA was created in 1967 to promote and enhance a safe, vibrant Downton for residents, businesses, and visitors through the strategic development of economic, social, and cultural opportunities.


Manatee Lagoon –An FPL Eco-Discovery Center – Manatee Lagoon is a free, educational attraction with hands-on, interactive, entertaining exhibits for visitors to learn about the threatened Florida manatee. On cold winter days, the observation deck is the ideal spot to view manatee herds basking in the warm-water outflows from FPL's adjacent Riviera Beach Next Generation Clean Energy Center.
Throughout the year, this family-friendly center always offers something to experience and learn about the Lake Worth Lagoon ecosystem. While the center is currently closed to the public, you can access a variety of free virtual learning resources and register for the center's Wild About Wildlife Virtual Summer Camp by visiting www.VisitManateeLagoon.com
Boston Beer Company and ER Bradley's Saloon – 
One "Free Drink" coupon courtesy of Boston Beer Co., and ER Bradley's redeemable that evening at ER Bradley's for a Samuel Adams Lager beer, or a Truly Hard Seltzer, or a non-alcoholic drink.

Free Drinks served only at the Bradley's Boat Bar, located outside the restaurant near the Great Lawn.