Bill Bone Burger Fondo
March 5 @ 6:45 am

-

9:00 am

$55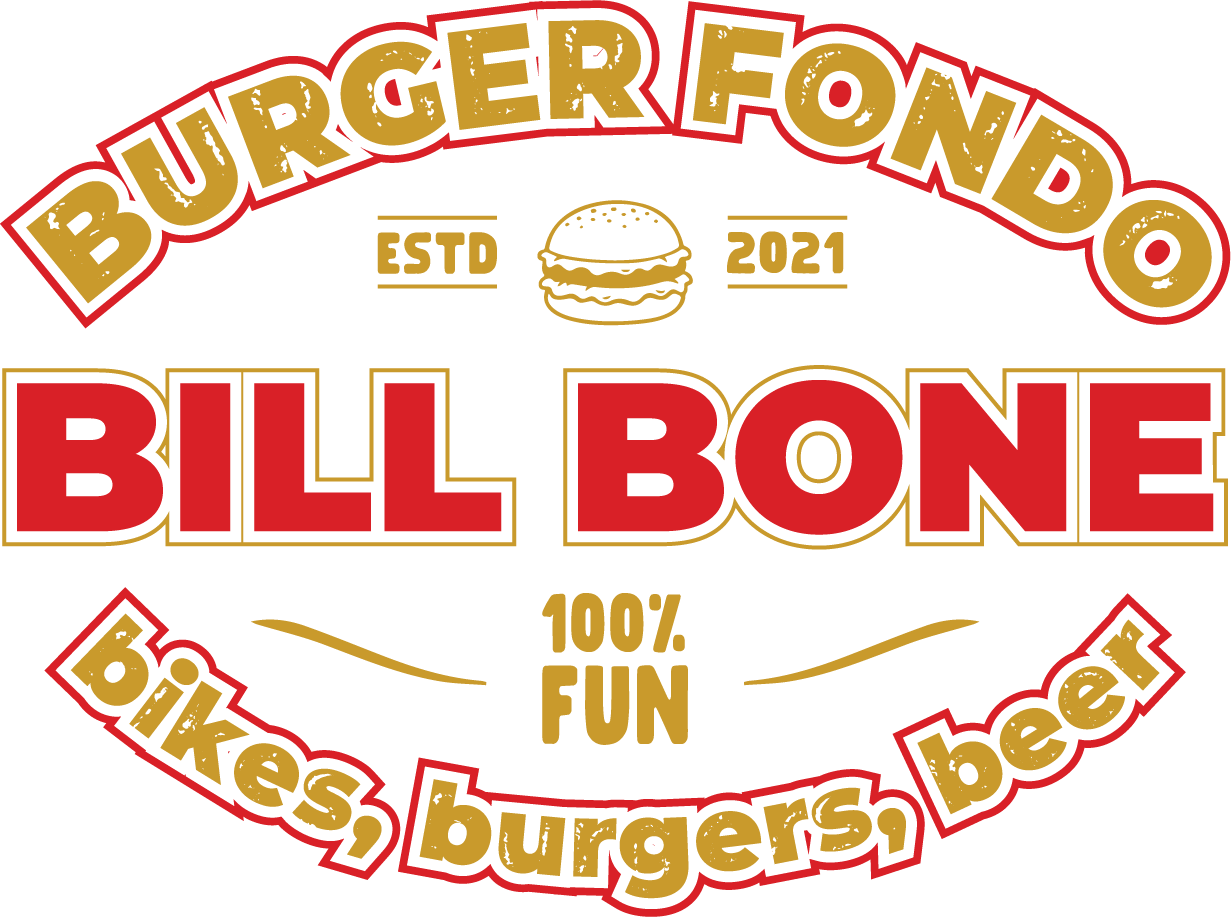 DATE – Sunday, March 5, 2023 @ 6:45am (35 & 60 miles rides)
EVENT:  The 3rd Edition of the Bill Bone Burger Fondo is hosted and located at TUNES CYCLES in East Boca Raton.  This spectacular bike event is celebrating the collaborative community relationship between Bill Bone Bike Law, the Veterans Trust, Tunes Cycles and the Boca Raton Bicycle Club who have all provided incredible support for the local cycling community for many decades. The 2023 event will consist of two group rides.  There will be an Burger 'A' group (speeds expected not to exceed 27mph) and a Burger 'B' group (speeds expected not to exceed 21 mph).  This event is not a race and will be controlled from the front of the group.  The event uses open to the public roadways and the Florida Highway Patrol to help pace the group and try to prevent vehicles from passing or coming near the group.  In the event a rider is dropped from the group, you must use lawful rules of the road.
THE GOODS:  – Custom Next Level event shirts to the first 250 riders, Florida Highway Patrol police escorts, neutral support trailing each group, stocked rest stops, custom event numbers, insured event and a post event party by the Thriller Griller of the Veterans Trust. who will produce the best burger (including veggie) you have ever tasted. The Thriller Griller will also bring their retired NASCAR simulator experience for you to use, table games and music.  You must be at least 18 years of age or older to participate in this event.
EARLY FEES: $55 for the 100K group (60mi), $45 for 55K group (35mi) – online registration closes on Sunday, March 5, 2023, at 6am.  Regular Fee increases by $10 on Febraury 27, 2023.  Late fee (event day) registration please add $10.  There are no refunds for this event.
Burger 'A' Group (100K / 60 miles) – The ride will begin at a neutral pace until as we head South on US and eventually head East towards AIA  where the pace will pickup and controlled at a steady (up to 27 mph) paced by select riders and escorted by the Florida Highway Patrol. There will be a short rest stop, photos at the halfway mark (30 miles) at the office of Bill Bone in downtown West Palm Beach and the food will be amazing. We will have water, Coca-Cola, and snacks.  Restrooms will be made available. Please bring plenty of fluids for the return ride. On the return, the pace will resume as soon as the group is on A1A.. After Linton Blvd (3 miles to ride to Spanish), Florida Highway Patrol will clear the road so that the group can sprint at the proverbial imaginary finish line :).   Map – Strava Route
Burger 'B' Group (55K /35 miles) – The ride will begin at controlled pace along A1A  at a speed not to exceed 21 mph. The ride is an out and back ride so any rider that is dropped off the back can wait for the group to return.  There is a rest stop halfway at Lake Worth Beach. Riders will head North after a short break and group photos.  Map – Strava Route
STOCK UP AT PACKET PICK-UP WITH TUNE CYCLES (East Boca Raton)
Week of February 27, 2023 to March 4, 2023 during shop hours from 10am to 7pm
Saturday, March 4, 2023 from 10am to 5pm (You can also register on-site from 1pm to 5pm)
Sunday, March 5, 2023 (Event Day) from 5:30am to 6:45am. Please arrive early!
LOCATION START:  TUNES CYCLE – 3500 NW Boca Raton Blvd, Boca Raton, Florida 33431 – GET DIRECTIONS