Bill Bone Florida State Gravel Championship & Gravel Grinder presented by Conte's Bike Shops
December 11 @ 8:00 am
$49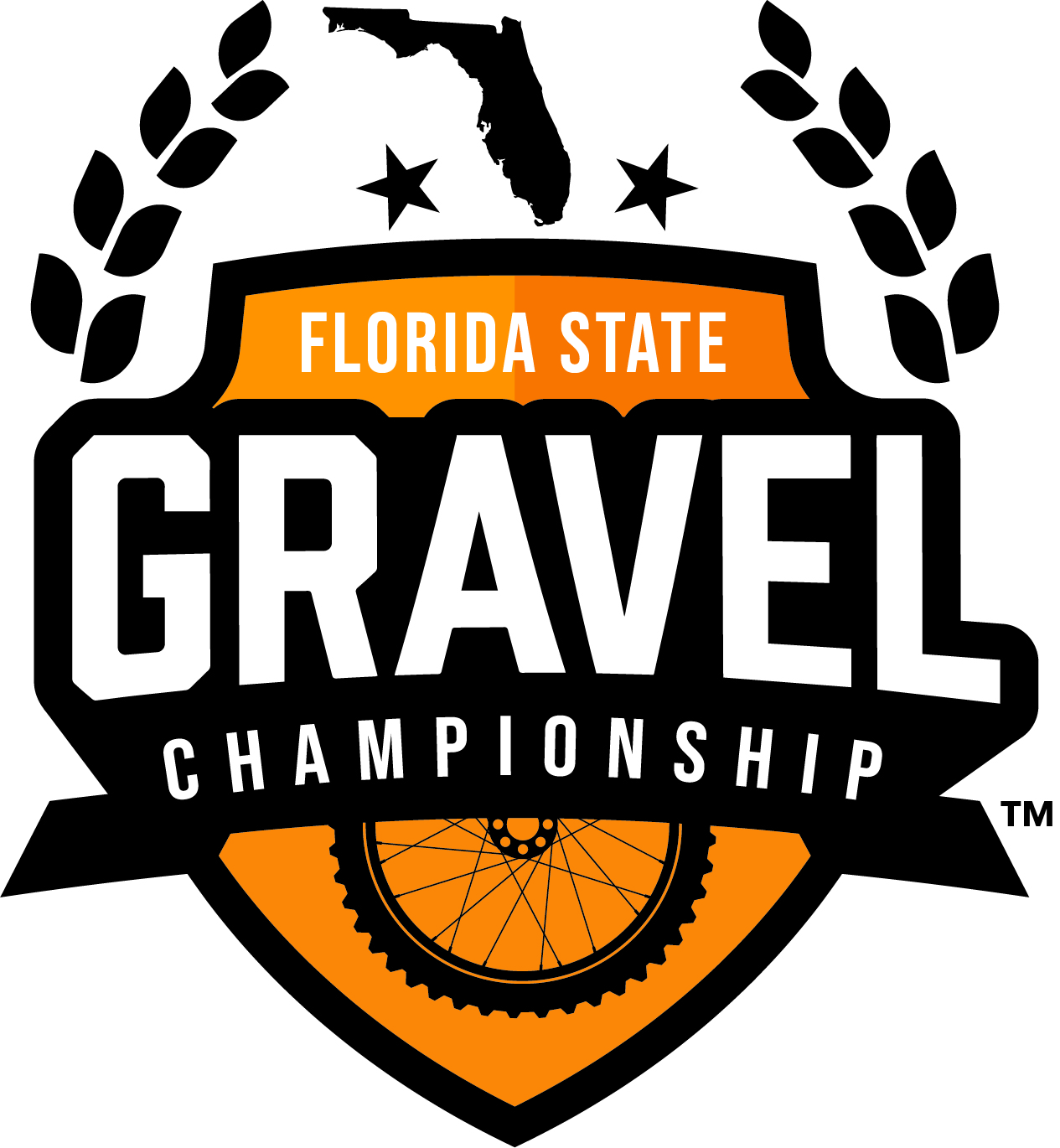 BILL BONE
Florida State Gravel Championship & Gravel Grinder
 Sunday, December 11, 2022 
COST OF EVENT – Early fee by December 5, 2022:  $49 (20-mile Gravel Adventure), $59 (Gravel Grinder) and $69 (Florida State Gravel Championship)   Add $10 after that. – Entry fee includes; Post event food by PDQ (chicken, salads, etc), drinks, custom event shirts, insurance fee, custom award medals, professional chip timing and neutral support.  Registration closes at 11:59pm on December 10, 2022 .  Event Day registration: add $10.  You must be at least 18 years of age or older to participate in this event.
RACE NUMBER PICK-UP / REGISTRATION: SATURDAY, DECEMBER 10, 2022 (3PM TO 6PM) –  PICKUP LOCATION TO BE DETERMINED
EVENT DAY PACKET PICKUP AND REGISTRATION IS AVAILABLE AT 6AM
LOCATION START/FINISH:  Everglades Holiday Park – 21940 Griffin Road, Fort Lauderdale, Florida 33332 – Directions Click Here
FLORIDA STATE GRAVEL CHAMPIONSHIP CATEGORIES – Category Winners will receive the Florida State Gravel Champion Jersey (must be a Florida Resident).  *Your racing age is your age as of December 31, 2022.
Florida State Gravel Championship Female Categories
Female 18-39  (60 Miles)
Female 40-49  (60 Miles)
Female 50-59  (60 Miles)
Female 60+  (60 Miles)
Florida State Gravel Championship Male Categories
Male 18-29  (60 Miles)
Male 30-34  (60 Miles)
Male 35-39  (60 Miles)
Male 40-44  (60 Miles)
Male 45-49  (60 Miles)
Male 50-54  (60 Miles)
Male 55-59  (60 Miles)
Male 60-64  (30 Miles)
Male 65-69  (30 Miles)
Male 70 + (30 Miles)
Gravel Grinder Categories (Medals top 3) 
Beginner Men/Women – 30 Miles
Intermediate Men/Women – 30 Miles
Fat Tire Men/Women – 30 Miles
20 Mile Gravel Adventure
Men/Women – You may use any bike for the Gravel Adventure.  The course is challenging and very fun.  The group is not for the riders who want to complete for an award but are focused on the personal accomplishment and post event activities.
REMINDERS
DON'T OVER INFLATE YOUR TIRES.  The #1 reason riders do not complete gravel events are due to flat tires.  We want you to have a great gravel experience, which is why we list this as the #1 thing to focus on.  Please take a look at the provided tire pressure chart to assist you in the event. TIRE PRESSURE CHART
WAVE START TIMES – Please arrive at the start/finish line which is just down the road on the levee roadway 10 minutes before your wave start time.  You MUST line up according to your WAVE START TIME as listed on the website.  Each category will have their own start time.
DIRECTIONS TO THE RACE SITE–  DIRECTIONS TO EVERGLADES HOLIDAY PARK
EVENT NUMBER/CHIP POSITION – Warning – There is a timing chip on the back of your event number – Please do not tie wrap the number to your seat post or any other tube.  You must place it on the front of your bike (yes, we know it causes wind drag) so we can see your number and more importantly the chip reads correctly.  And remember, if you wrap it, and it does not get a chip read, it's your fault and you may not get a result.
NEUTRAL SUPPORT AND BOTTLE DROP –  Neutral Support is mile 15 and 25 of the 30 miles loop.   All groups have support at mile 15.   The 60 mile group (2 laps will use the same stop for the 2nd lap).  The neutral support tent will also be stocked with first-aid supplies.  We will supply plenty of water in orange containers (no bottles) and snacks.  Use your bottle to refill. We will also have a table for 'Bottle & Nutrition' on the South side of the large building for the riders who are doing 60 miles. This is an unmanned table.
 COURSE MAP CLICK HERE  –  Download the GPX file to your bike computer, view the Strava and Ride with GPS links.  The 30 mile groups will complete one full lap, plus the interior loop.  The 60 mile groups will complete this twice.  The 20 mile Gravel Adventure group will 'skip' the interior loop and head back to Everglades Holiday Park.   There is Neutral Support at Mile 20 for all groups.  The 30 & 60 mile groups will also pass the same support tent at Mile 25.  NOTE: There are 4 spillways starting just past Mile 10 (Mack's Fish Camp).  The depths of the spillways are dependent upon rainfall amounts (as of this writing (July 2022) they are knee high.  When approaching these spillways you will decend down towards them and the gravel is loose, so use caution.  If you are not a highly skilled rider you should dismount off your bike and walk it down and carry your bike through the water providing that the water is deep in November (we will keep you posted).  Then you will run/walk you bike up to the top off the levee road.  Please also be advised that you are in the middle of the Florida Everglades and there may be snakes, alligators in the area so use caution at all times.
THE LEVEEL ROADS ARE OPEN TO THE PUBLIC  – Please be reminded that the levee trail system is open to recreational riders. Please keep to the right and pass on the left.  Please be aware of your surroundings as you are in the middle of the Florida Everglades and wildlife may be present (alligators, snakes, the Florida Panther, etc.).  Ride with care and caution and follow the 'Play It Safe' recommendations below.
SMILE – VeloPista Photo will be out on course taking your pics.  These photos are normally available the next day the link provided.
AWARDS – The top 3 in each category will get custom State Champion Gravel medals and the winner of each category will get the State Gravel jersey.  Winner also gets a special State Champion gravel hat.   Gravel Grinder, top 3 will get custom medals.  Resident Requirement: You must be a Florida resident to earn the State Jersey.  If a non-resident wins a category, the jersey will be given to the next resident in the category.  The winner will still receive a medal.
RESTROOMS – Located at the park.
LITTERING – Please do not litter our precious Everglades.  What you carry in with you, you should also carry out.
OTHER IMPORTANT THINGS TO REMEMBER
• Pick the right bike for the ride. (Gravel/Dirt specifics, mountain bike or fat tire bicycle).
• Road ID
• Phone –  Bring your cell phone and make sure it is 100% charged.
• Health Insurance Card, ID, Credit Card, Cash and Phone on a waterproof protected case.
• Helmet
• Gloves
• Eyewear
• Extra Tubes and air.
• Basic tools
• Gels, bar, snack
• Hydration (at least one 22oz bottle per hour) or (hydration backpack). NOTE: Any small backpack can help you carry extra hydration and basic tools/safety items.
• Small/Basic First-Aid Pack
PLAY IT SAFE
• Always wear a helmet and please no aero-bars.
• Check weather forecast. (Events usually post cancellations due to bad weather one hour before event starts).
• Road ID App. Great features like "Lock Screen" and "Tracking Notifications" (FREE and it works awesome, visit www.RoadID.com
• Have your bicycle inspected for your own safety and the safety of others riding with you.
• Say "NO to Flats" by checking the condition "wear & tear" of your tires and making sure they are properly inflated. No joke, don't be that guy, HA!
• Sunblock and Bug repellent
• Look ahead for slippery or loose surface and potential hazards.
• Pick your distance based on your ability.
• Safety first, you should not ride alone!
• ALWAYS USE COMMON SENSE.
• Must be self-sufficient.
• Have a plan and let others know where you are headed and approximate time.
• Please Don't wear earbuds, this is good group ride etiquette and a courtesy for your safety and the safety of others.
• CALL 911 in case of an emergency
The South Florida Water Management District does not charge a fee to enter or use any lands provided by the District to the public for outdoor recreational purposes. Any applicable fee, registration fee, ticket price or any other fee charged or donation accepted by the organization hosting an event on any lands provided by the District to the public for outdoor recreation purposes is not and shall not be considered a fee to enter or use the property"
Related Events