Bill Bone Gravel (Everglades Holiday Park)
October 1 @ 7:30 am

-

12:00 pm

$54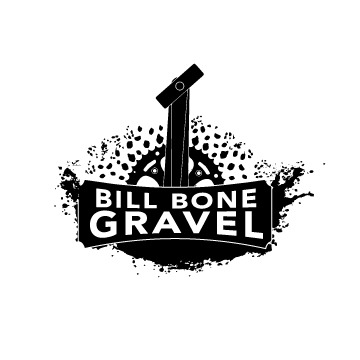 DATE – SUNDAY, OCTOBER 1, 2023 
The first event of the Fall takes place at Everglades Holiday Park  This new course WILL NOT include any water crossings and we have expanded the distance and categories offerings as the sport of gravel cycling continues to grow.  This event is properly permitted through the following governing agencies; USA Cycling, Broward County Parks and Recreation, and the South Florida Water Management District.  Waivers for governing bodies are required by all participants and these events are restricted to riders 18 years of age or older.
SUPPORTING SPONSOR
We are pleased to announce the return of supporting sponsor MACK'S FISH CAMP who will allow riders to travel through their property (This means no water crossings) in a controlled neutralized fashion, which basically means 'Get off your bike and run'.   Exclusive discounts will be provided to all registered gravel participants.

EVENT CATEGORIES
You must be at least 18 years of age or older to register for this event.  Aero bars are not permitted in this event.
60 Miles Gravel Categories – Medals Top 3 for all categories – Start Time is 7:30am
Men/Women – Open
Men master's 40+ 50+ 60+
Women master's 40+ 50+
30 Mile Gravel Categories – Medals Top 3 for all categories – Start Time is 8:00am
Men/Women – Open
Men/Women Masters – 40+ 50+ 60+
Men/Women Masters – 40+ 50+
20 Mile Gravel Categories – Medals Top 3 for all categories – Start Time is 8:15am
Men/Women – Intermediate
Men/Women – Beginner (First Timers)
Men/Women – Fat Tire (Please do not use skinny gravel tires, tires size should be 2.0 or greater)
Men/Women – Gravel Adventure – For the riders who want to complete for an award but are focused on the personal accomplishment and post event activities.
EVENT COURSE AND DISTANCES
All participants are required to download the course to your bike computer.  There will be limited signage on the routes.  You can view your course and download your file type (GPX, TCX, etc.) from Strava.com
COST OF EVENT
$54/20-mile, $64/30-mile and $74/60-mile before September 1, 2023.  Add $10 beginning September 2, 2023.  Entry fee includes post event food by PDQ (chicken, salads, etc.), drinks, newly designed gravel trucker hats, insurance fee, merchant fee, processing fee, State/County/USA Cycling permits, custom award medals, professional chip timing and neutral support.  Online registration closes on October 1, 2023, at 6am.  In person registration begins at 6:01am on event day – add $10.  You must be at least 18 years of age or older to participate in this event. 
REFUND POLICY: There are significant costs that occur in advance of the event related to the cost of t-shirt, hats, food, staffing, permitting, insurance, EMS services, police services, pavilion rentals and park rentals. There are absolutely NO REFUNDS for this event.
PACKET PICK-UP AT CITY BIKES PEMBROKE PINES
Saturday September 30, 2023, from 1pm to 5pm
Sunday, October 1, 2023 at 6;00am (Everglades Holiday Park – Pavilion on North Side of the building (REGISTRATION ON EVENT DAY IS ALSO AVAILABLE)
LOCATION START/FINISH
Everglades Holiday Park – 21940 Griffin Road, Fort Lauderdale, Florida 33332. DIRECTIONS TO EVERGLADES HOLIDAY PARK
EVENT NUMBER/CHIP POSITION
Warning – There is a timing chip on the back of your event number – Please do not tie wrap the number to your seat post or any other tube.  You must place it on the front of your bike (yes, we know it causes wind drag) so we can see your number and more importantly the chip reads correctly.  And remember, if you wrap it, and it does not get a chip read, it's your fault.
AWARDS – The top 3 in each category will receive custom medals.
POST EVENT GRUB
PDQ, Just Made Better will be out providing their menu (chicken, salads, etc.) and fresh fruit for all the riders.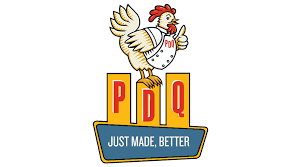 OPEN TO THE PUBLIC COURSE
Please remember that the course is open to the public and that there will be other recreational riders on the gravel roads.  Beware that many animals live in the preserve (horses, alligators, deer, bears, snakes, etc.).  It is your responsibility to ride safely.  Please stay to the right side of the gravel road (just like driving).
NEUTRAL SUPPORT TENTS
Water (no bottles), Coca-Cola and a variety of snacks.  A first aid kit will also be available.
PHOTOGRAPHY
Velopista Photo will be out on course taking your pics.  These photos are normally available the next day the link provided.
GATES LOCKED
Gates owned by the South Florida Management District will remain locked.
LITTERING
Please do not litter our precious Everglades.  What you carry in with you, you should also carry out.
EVENT PREPAREDNESS
It is your responsibility to be prepared for your gravel adventure. Although we will have neutral support on the course you should be 100% self-supported. Please prepare for flat tires, hot weather, etc.  See things to remember below.
You are responsible to know the routes posted.  Please download and review the provided maps to your bike computer via Strava.
The use of headphones during the event is not recommended.
As a reminder, aerobars are not permitted during the event.
Make sure you bike is in good working order and get it checked over by a bike mechanic.
Always keep your eyes on the gravel roads as the terrain is different throughout the course.
Choose a distance based on your abilities.
Wear sunscreen
Pick the right bike for the ride. (Gravel/Dirt specifics, mountain bike or fat tire bicycle).
Purchase Road ID
Bring your cell phone (there is coverage on the course)
Always wear your helmet.
Bring cycling gloves.
Extra tubes, air, sealant
Prepare a small tool kit for mechanical issues.
Nutrition (gels, bars, snacks, etc.)
Hydration (at least one 22oz bottle per hour) or (hydration backpack). NOTE: Any small backpack can help you carry extra hydration and basic tools/safety items.
Small/Basic First-Aid Pack
In case of an emergency call 9-1-1
The South Florida Water Management District does not charge a fee to enter or use any lands provided by the district to the public for outdoor recreational purposes. Any applicable fee, registration fee, ticket price or any other fee charged, or donation accepted by the organization hosting an event on any lands provided by the district to the public for outdoor recreation purposes is not and shall not be considered a fee to enter or use the property.
Related Events